Relieve Anxiety In Style
 Soothe Rings are designed to relieve anxiety & stress! Hand-crafted stainless steel and plated with pure 14K gold.
Instead of picking, scratching, or biting your nails, Soothe Rings help you relieve anxiety in a healthier way! End those bad habits, with the satisfyingly smooth spin of the Soothe Ring.
A Spinner Ring, which is also referred to as a Meditation or Anxiety ring also helps you focus! Whether you deal with ADHD or just have to fidget in order to focus, Soothe Rings provide a subtle and cute way to improve focus.
 How Does It Relieve Anxiety?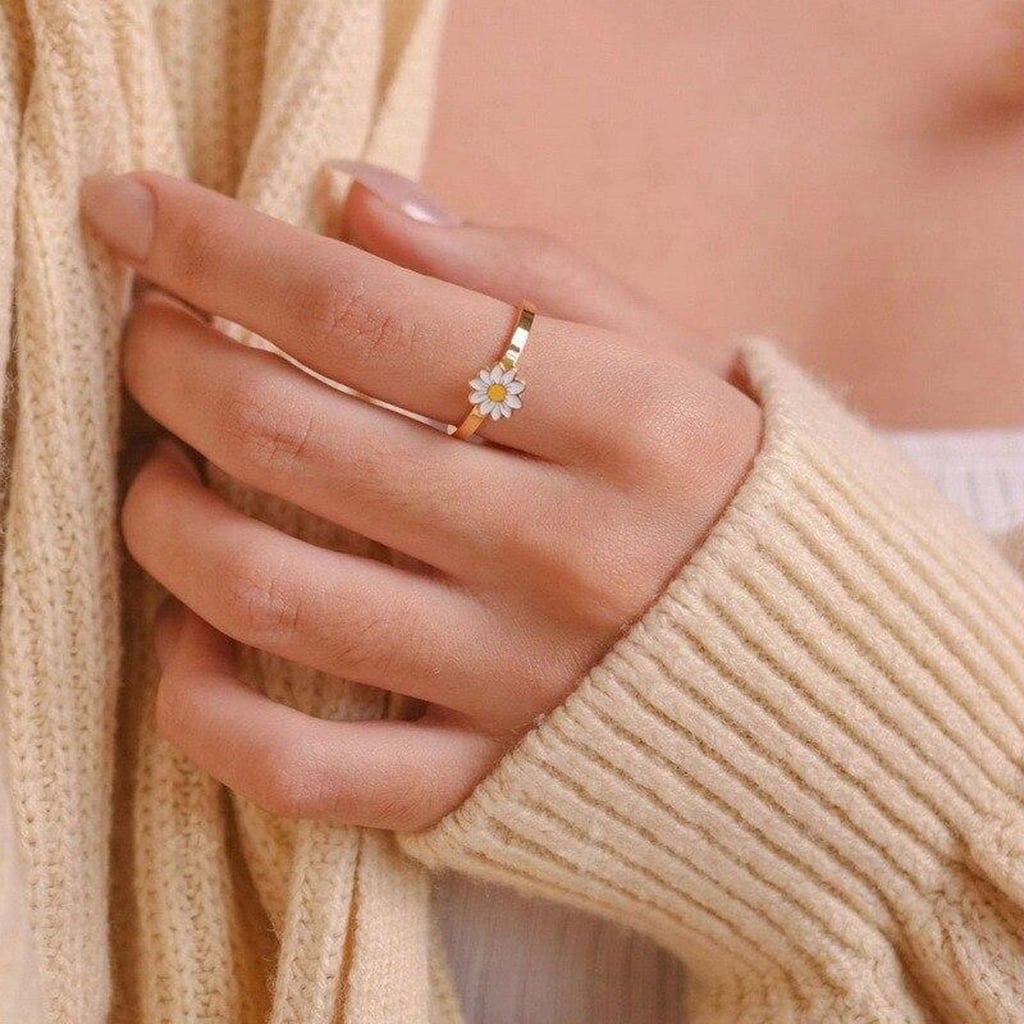 Endless studies have shown that fidgeting is a great way to temporarily relieve stress and/or anxiety. But most fidgeting habits are unhealthy, such as biting your nails, picking at certain things, etc. Our goal is to bring our customers a healthier fidgeting alternative, while also doubling as a cute ring!