The Perfect Gift For The Special Person That Makes Your Heart Sing!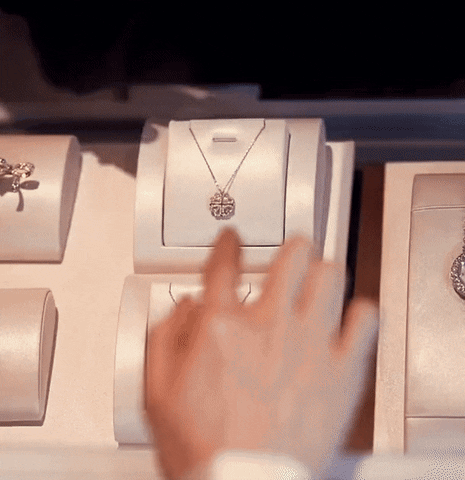 Claim faith, hope, luck and love, with this gorgeous pendant and make a statement!
The clover separates into a delicate strand of four hearts and can be worn on both sides, so you can switch up your style whenever you want!
Made with high-quality titanium steel with sparkling zircon crystals in the hearts, you shine bright as ever!
Color-retention is guaranteed and hypoallergenic for long-lasting wear without irritating the skin, so you can rock it all day.
Choose from stunning finishes of gold and platinum to beautifully adorned your neck or your special person's.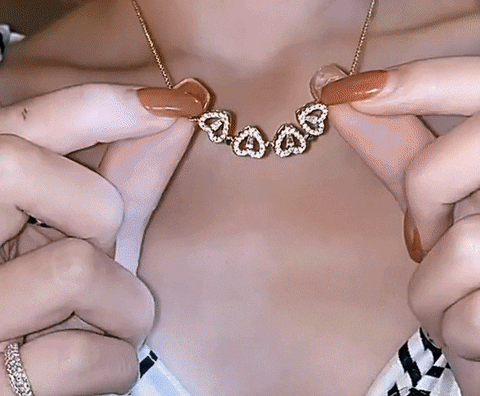 Gift yourself or your loved one the Jewelesque™ Clover Heart Necklace to profess the ultimate language of love! This exquisite four hearts-clover neckpiece is sure to make hearts race with its intricate detailing and delicate setting of the glistening zircon crystals, on each of the four heart shapes.
The hearts clasp together to form a clover, which represents love, faith, hope, and luck. So you can don this piece and harness its positive influence wherever you go. Whether you give this to yourself or a special person in your life, the clover heart necklace is sure to leave an impression on those that are struck by its brilliant iridescence and its poignant meaning.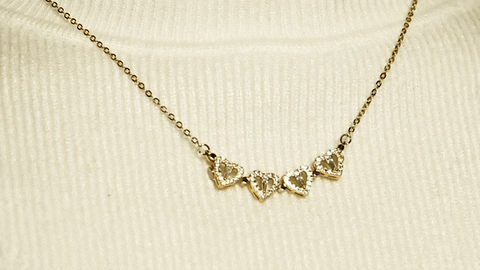 Specifications:
Material: Titanium and Zircon