A Must Have Aesthetic Piece for any Room
Our Pearl Lamp is definitely a must have for any room. The Pearl is an LED in the shape of a sphere that rests in the shell. The combo creates a perfect vibe in almost any situation.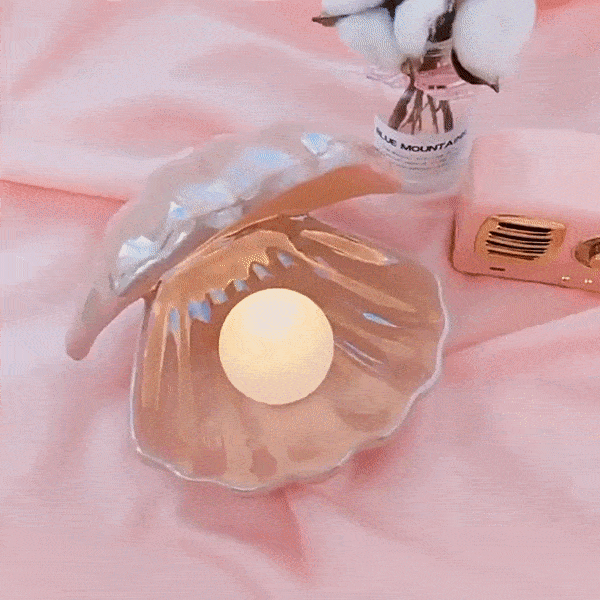 Soft Glow - Our LED Pearl produces a magnificent soft glow that will fill the room with a comforting feeling.
Ceramic Shell - The Shell that goes around the LED Pearl is made in beautiful ceramic that was hand painted. When the light isn't on the shell can also be used as a jewelry plate.
LED Light - The Pearl itself is a power efficient LED light, this ensures that the light will last as long as possible and retain it's powerful glow.