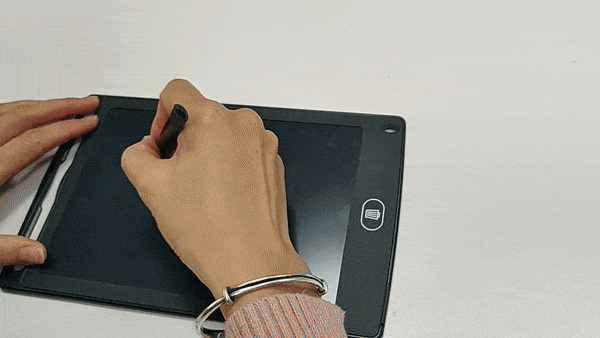 Eco-Friendly - Paperless designed drawing tablet. Use the erase button to make it reusable. It has the equivalent of 50,000 sheets of paper.
Colorful and Fun - The tablet uses an LCD screen. kids can write and draw on it like real pens on paper. Great for children learning to drawing and write.
Erase Button - Press the "Delete" button and your screen will be cleared within a second! More convenient for younger kids who are not ready for electronics!

Many Uses - A great tablet for students who take notes, sketch, or do math and science problems. Also a meaningful toy for your kids or toddlers to develop a good habit for drawing and writing
Screen Lock Function - Lock the erase button to prevent accidental deletion of your notes/art. Don't worry about losing your big ideas any more. Please notice that the erase lock button is on when you receive the new package.